VILLAGE OF TORA E PICCILLI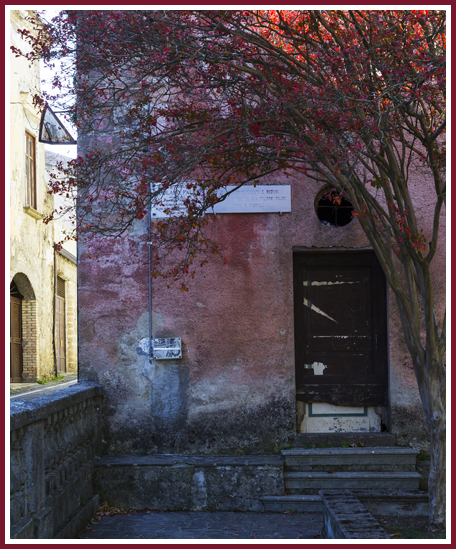 Tora e Piccilli is a small village of Norman origin nestled on the slopes of the volcanic complex of Roccamonfina, a village in the province of Caserta.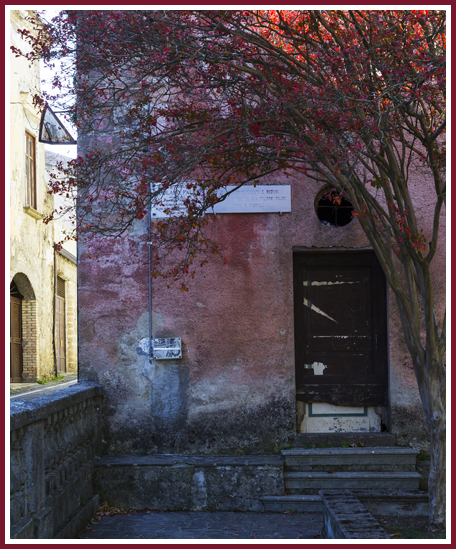 On the north-west side of the Roccamonfina volcano there is a unique site in the world, known as Ciampate del Diavolo. It was considered for a long time the "footsteps of the devil (diavolo)" by the inhabitants of the place, they are actually the fossil footprints of the first Italians and among the oldest iconological testimonies in the world referable to specimens of the genus Homo.
The area, made fertile by volcanic materials deposited by the Roccamonfina eruptions, was first inhabited by the Italic populations of the Ausoni-Aurunci, then by the Samnites, to whom the foundation of the first nucleus of fortifications in Tora-Presenzano called Rufrae was established, of which some ruins remain today. In the 3rd century BC the territory was colonized by the Romans. At the end of the 6th century, the town became a possession of the Lombard county of Teano.
It was to the Normans, during the kingdom of William of Hauteville in the 12th century, that the first fortification of the town of Tora was due. Subsequently, in the era of Frederick II, Tora became a feud of the powerful ducal family of the Marzano di Sessa, and then passed during the Aragonese kingdom to the noble Galluccio family.
Since Roman times, the town of Tora has been a natural strategic point of military watch, as evidenced by the quadrangular Medieval Norman tower, located at the highest point of the ancient village, whose towering profile characterizes the surrounding landscape.
The town of Tora e Piccilli distinguished itself particularly during the Second World War when it hosted first as a working colony and then hid, to remove them from deportation, a group of fifty Neapolitan Jews who found refuge in the woods and caves of the area.
What happened in Tora e Piccilli is the only case known in Italy in which an entire community has supported the Jews. Many inhabitants preferred to be deported to Germany or die, but no one ever thought of trading their salvation by denouncing the presence of the Jews in the town.
For this episode of collective solidarity and spirit of self-denial, in 2005 the Municipality of Tora e Piccilli was awarded the silver medal for civil value by the then President of the Republic Carlo Azeglio Ciampi.